With more than 125 years of experience, know-how and competence combined with utilization of advanced tools, new components can be designed and integrated into serial production.
It is crucial that your cast iron components are designed for optimal manufacturing processes. By letting our experienced engineering team support you in the design phase, you are guaranteed a consistent and cost competitive manufacturing of your components according to your specifications. In close cooperation with our customers, we strive to ensure seamless market introductions. We work with structured processes and are in compliance with IATF 16949 and other relevant and known standards in the industry.
We finalise your design and produce patterns and fixtures using our in-house production facilities. Hereby, you are securing the best and fastest way to having your first-out-of-tool through one point of contact.
Professional engineering team
In-house pattern and fixture production and maintenance
Professional engineering team
Our engineering team are highly skilled with years of experience in cast iron component design optimised for casting, machining, surface treatment and assembly. All team members are dedicated towards supporting your supply chain performance. Our foundry- and machining engineers are always ready to support you in the development phase with guidelines and design to secure the best optimum prototype on way to serial production.
In-house pattern and fixture production and maintenance
One of the greatest advantages of having all processes in-house is that we can offer fast and competent fixture construction as an integral part of our own production process. You get precise pattern equipment and fixtures made at the very same facility as where the actual casting and machining takes place. In fact, we offer you a total production line all under the same roof – or put another way: we add value to your production by offering speed, skill and flexibility in the critical, early phases of the components' manufacture.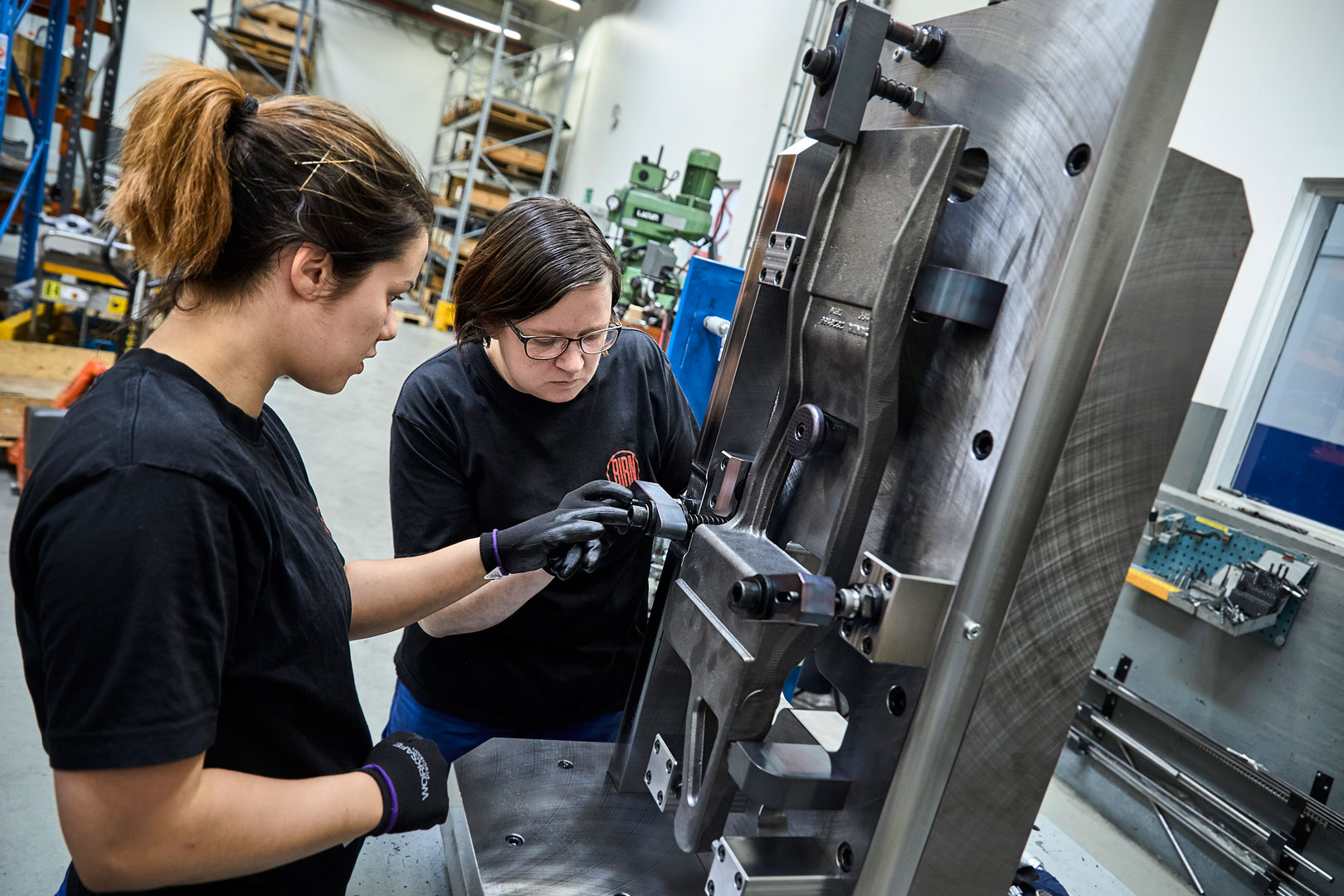 Magmasoft casting simulation
In-house pattern equipment and fixture production and maintenance
CAD-programmes; AUTODESK PowerShape, CATIA, AutoCAD
3D modelling with SolidWorks
"You have one point of entry: Our team! We work together to create sustainable solutions, both with respect to technology and cost-competitive manufacturing, and we match your needs for production and documentation"
Carsten Erichsen, Head of Methods Department
Your certified partner
Certifications
CONTACT
Manufactures around the world trust us to bring out the best in their most critical parts – and we are ready to earn your trust.
Peter Frost Jepsen, Commercial Director
Let's talk