50+ automated machining centres and turning lathes are ready to prepare your castings into ready-to-assemble parts.
Machining is a vital part in transforming your castings into ready-to-assemble components. Located under the same roof, the flow of your castings through the processes is continuously and lean. We have a full range of machining operations at our disposal, including CNC milling and turning centres, automatic deburring and palletising equipment. Our machining facilities are equipped with a comprehensive park of modern, robotised CNC centres guaranteeing conformity to the most demanding specifications. When needed, we also assemble your parts with in-going components.
In-house flow
Our casting and machining engineers sit side-by-side and have the common goal to design the optimal solution for your component parts. No unnecessary transportation between the processes. Both casting, surface treatment and shipping is done under the same roof as the machining.
Assembly
BIRN offers machined castings with assembly of bearings, shafts, sealing rings etc. Such assembly assignments are further automated for high-volume production. The assembly department has a great deal of experience with the jobs where demands are made for e.g., uniform pressures, torques and dimensions. Purchase of components for assembly in accordance with customer specifications is also carried out by us.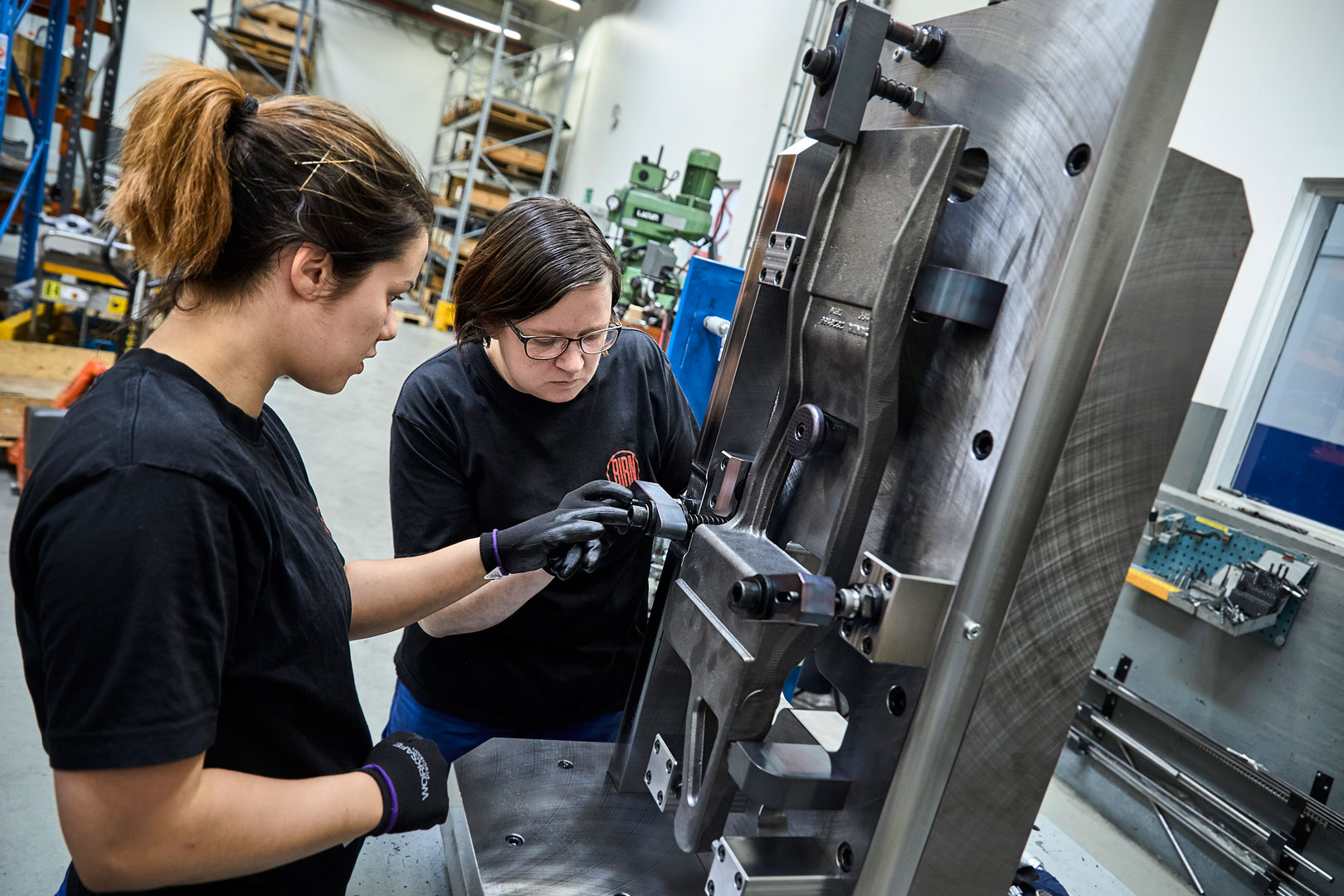 Vertical and horizontal machining centres equipped with robots (HüllerHille, SW Heller and Mazak)
Dual spindle turning lathes equipped with robots (Mazak)
"Having machining, assembly and surface treatment performed literally next to the casting process gives us full flexibility, when sudden changes in the demands appear."
Peter Knold, Logistics Manager
Your certified partner
Certifications
CONTACT
Manufactures around the world trust us to bring out the best in their most critical parts – and we are ready to earn your trust.
Peter Frost Jepsen, Commercial Director
Let's talk