Circular mindset
The BIRN Group's business model is based on a circular economy mindset. For us, it has long been common sense to consider how we use and consume the planet's resources. We upcycle waste materials, recycle our own materials in closed circuits and develop products with a long life that can be reused indefinitely. BIRN prepares ongoing life cycle analyses precisely to map the flow of materials and waste.

However, the manufacture and treatment of cast iron also produce a number of waste products. Our waste management has long been based on the waste hierarchy, but, with a circular approach, we must be even more conscious of how we create added value and waste fewer resources. What other industries categorise as waste may be a resource for us, and vice versa.
Recycling of casting sand
To ensure a good quality of sand, two percent of our casting sand is replaced with new sand daily. However, the sand that is replaced does not end up as landfill but is instead recycled for building and construction projects.
Read more about the process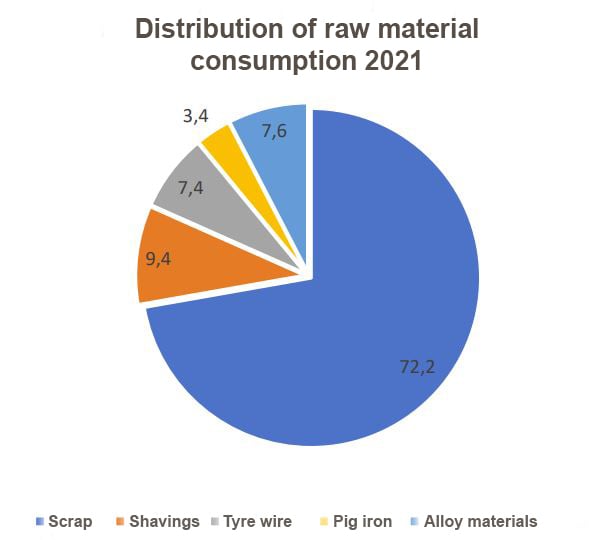 Distribution of
Raw material consumption
The composition of materials in cast iron consists of both virgin and recycled raw materials. Recycled raw materials include steel scrap, machining shavings and foundry returns from the casting process. Virgin raw materials include pig iron and alloy materials.
Material efficiency

In the BIRN Group, we work continuously to optimise the value of our by-products and waste with the focus being on sustainability and value creation. For example, we are constantly striving to increase the recycling of by-products from our activities, such as slag and casting sand, which can be used as a resource in other industries.

Recirculating material back into production reduces the need for virgin raw materials. Materials that cannot be recirculated internally are prepared for by-products that are sold and/or delivered to external users.



Recirculation examples



Machining chips from cast iron machining are collected, separated according to alloy and recirculated back into the melting process.
98% of the casting sand is recirculated in the casting facility.
A magnet separator has been mounted on cleaning machines, which optimises recycling of steel sand in cleaning machines.
Foundry returns are sorted so that alloy materials can be reused.
Examples of utilisation of surplus materials
Surplus sand from the foundry is recycled as a sand cushion under agricultural and industrial construction and replaces clean raw materials from gravel pits.
Waste oil and used cooling lubricant are re-refined into new oil.
of the steel scrap need is covered by tire wire briquettes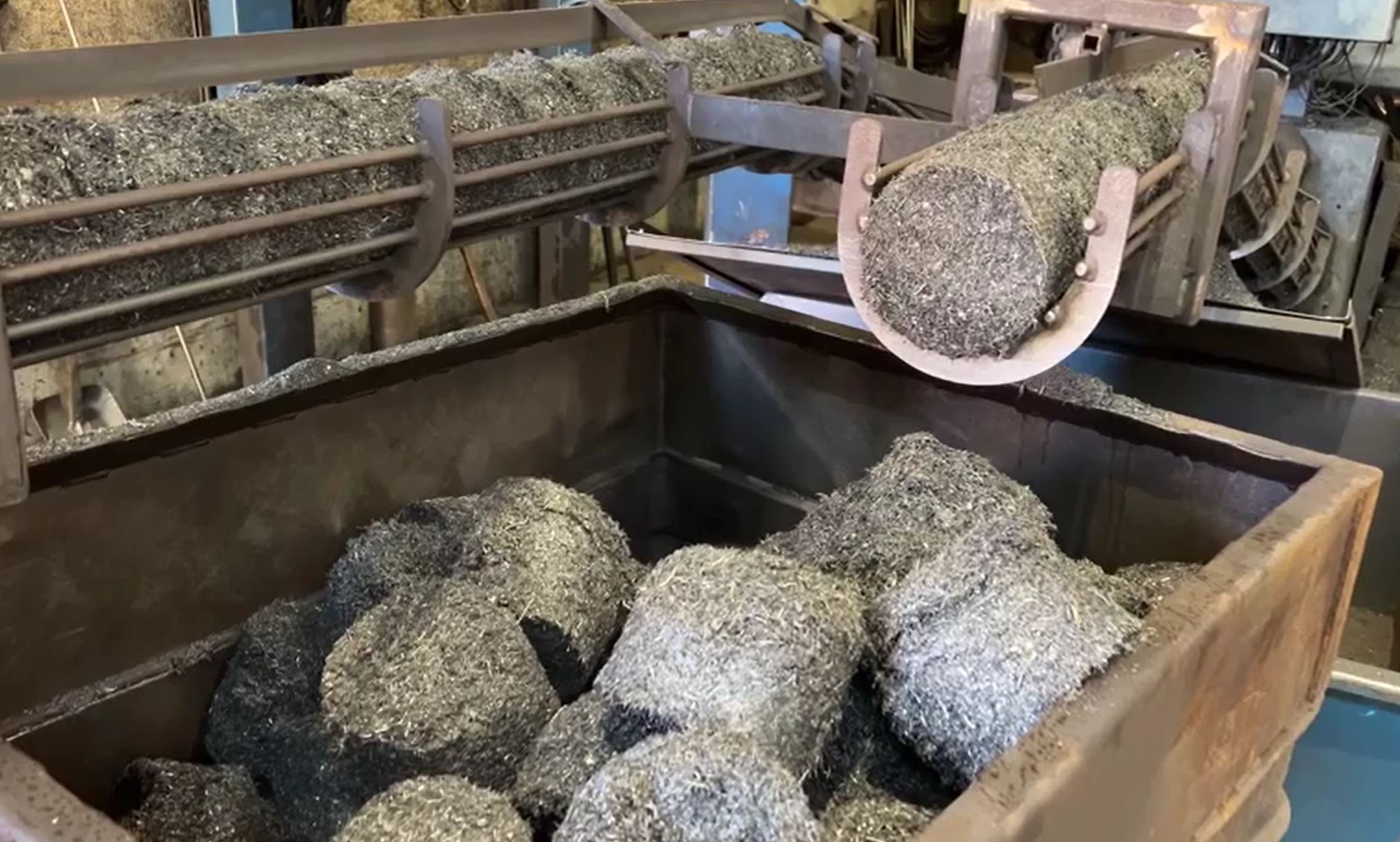 Press release
Circular project gives foundry financial support
An optimization project has increased the number of so-called "doughnut briquettes" in BIRN's melting of iron from 15 to 25 percent. In addition to keeping material costs down, the project also benefits the environment; the briquettes consist of, among other things, steel wire from used car tires, which now go into BIRN's melting furnaces.
Emissions and energy
As one of the largest foundry groups in Northern Europe, and thus an emitter of greenhouse gases, we are committed to continuing our work to reduce emissions connected with our operations.
Read more